HUIYA.1000LBS.OA STEEL RAISED FLOOR WITH STRINGER-OFFICE
HUIYA.1000LBS.OA STEEL RAISED FLOOR are epoxy coated unitized shells consisting of a flat steel top sheet welded to a formed steel bottom sheet filled with a highly controlled mixture of a lightweight cement infill. Manufactured to exacting tolerances, these non-combustible, rigid panels deliver the ultimate in strength, durability, and acoustic performance.
HUIYA.1000LBS.OA STEEL RAISED FLOOR has a full range of panels engineered to meet Tate Standards per CISCA testing methods and an extensive selection of understructure supports. For further information on product details, architectural details, system specifications, select the proper panel to meet the needs of your specific application.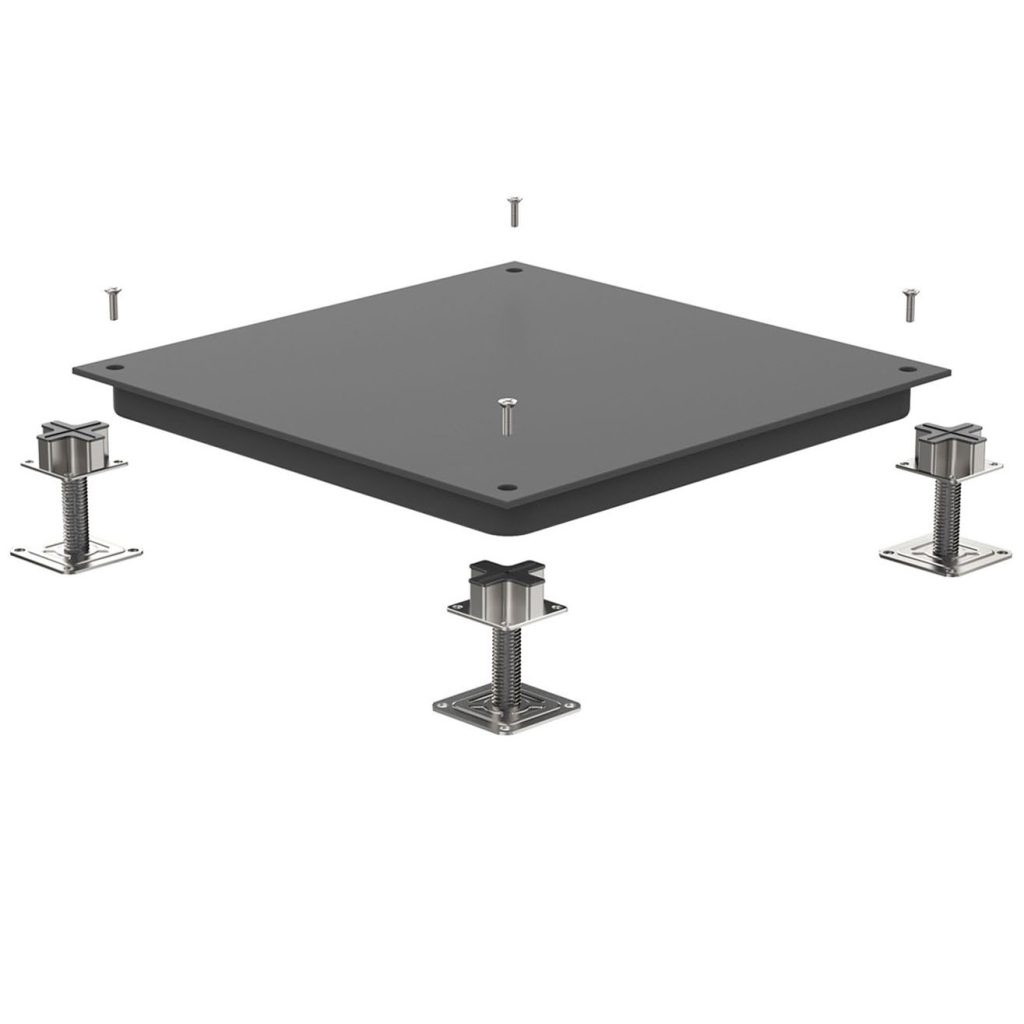 SYSTEM NAME:
OA600 RAISED FLOOR 1000LBS(0.7/0.8mm)
DESCRIPTION
OA600 RAISED FLOOR 1000LBS is considered the classic system for commercial environments. It is widely used for office building and data cable management.
COMPLIANT STANDARDS
CISCA Recommended Test Procedures for Access Floors (2007)
SIZE 600mm x 600mm
DEPTH 33mm
CORE Cementitious Compound
FINISH
Standard powder coated finish.
Contact Huiya  Email:manager@huiyainc.com  WhatsApp:+86 18018280738
If Customer need  Pedestal Floor Finish Height(FFH=300mm-600mm), Huiya Raised Floor Factory Recommend Raised Floor Understructure (Pedestal+Stringer)Method.You can Contact Huiya Factory Sale For Further Communication.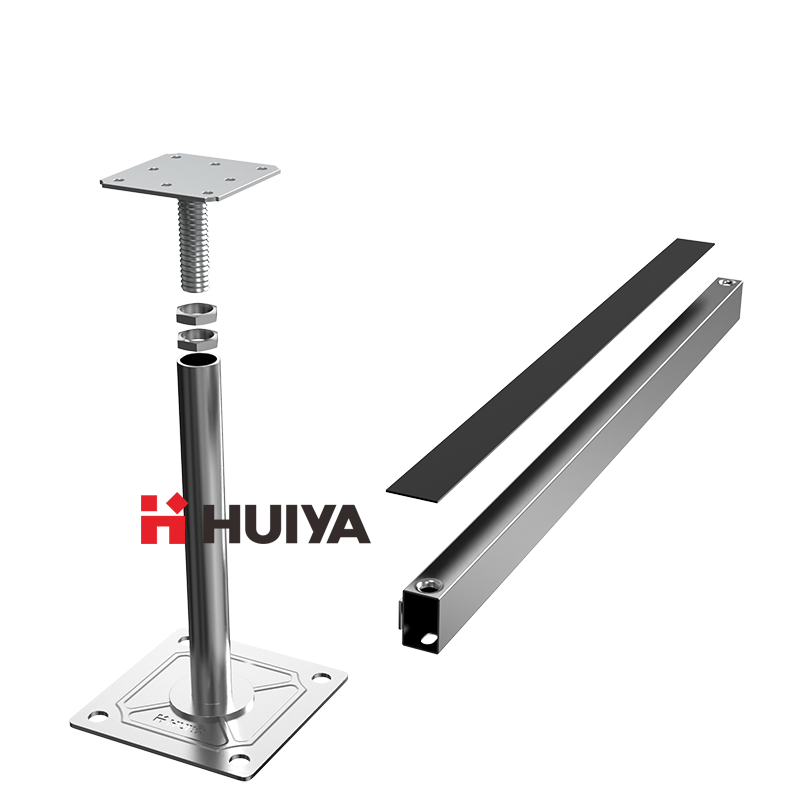 | Pedestal Name | Steel Flat Head Pedestal(Low Profile Type) |
| --- | --- |
| Height | FFH60-300mm |
| Pedestal Head | 70(Length)x70(Width)x3mm(thickness)Steel Plate |
| Base Plate | 80(Length)x80(Width)x1.8mm(thickness)Steel Plate |
| Threaded Solid Rod | M16 |
| Surface | Galvanized Steel |