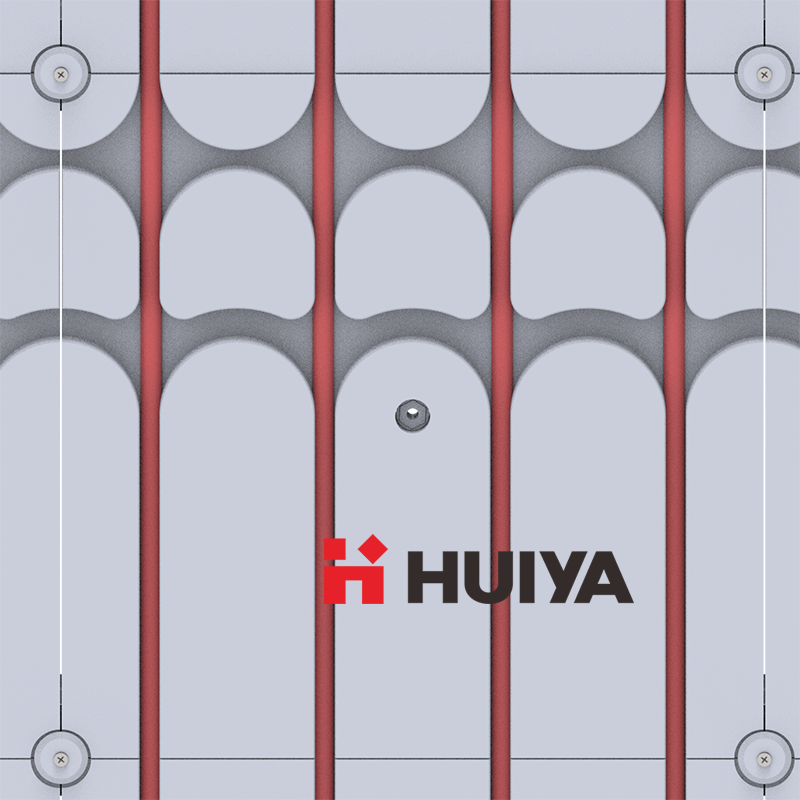 HUIYAINC Factory is A Business  to Business(B2B)  Type Raised FLoor Manufacturer In China. We Make Raised Floor Series includes:1:HUIYA GRC OMEGA Raised Floor(500x500x26mm)  2:HUIYA Steel Bare Raised Floor(600x600x33mm)With Corner lock Systems or Bolted Stringer Systems.     3:Calcium Sulphate Raised Floor(600x600x30mm) 4:Die Cast Aluminum Raised Floor Systems(600x600x55mm).  5:Anti-Static Raised Floor Systems (600x600x35mm). HUIYAINC Factory Provides various of Planings of Raised Floor Solutions About Raised FLoor and Understructure Customization.
Founded in 2005 in China, HUIYAINC is a company specialized in the field of The Raised Floor, False Floor, and Industrial flooring that represents the alliance of the best quality raised floor brands and a variety of systems.  we are able to offer you technically sophisticated and high-quality double-floor systems. In addition, custom-made products and solutions are not a hurdle, but a challenge for our experienced team. HUIYA Technical Floor products offer important advantages for an ecological, modern, and responsible construction.
PERFORMANCE TO STANDARD GUILD PER CISCA
Recommended Test Procedures for Access Floors(2007)
HUIYA Raised floor pedestal is made of Cold dipped Galvanised Steel Plate (Head Plate &  Bottom ) and Solid M16 Rod. The Pedestal will be provides with an adjusting and locking nut to maintain the assembly at a selected height,which requires a deliberate action to change the height setting and which prevents vibration displacement.
HUIYA Raised Floor Stringer Size: 21x32x570mm and it is cold dip galvanized Steel to anticorrosion. HUIYA Raised FLoor Stringer is connection with Raised FLoor Pedestal.(We aslo called Stringer Bolted Raised Floor Structure).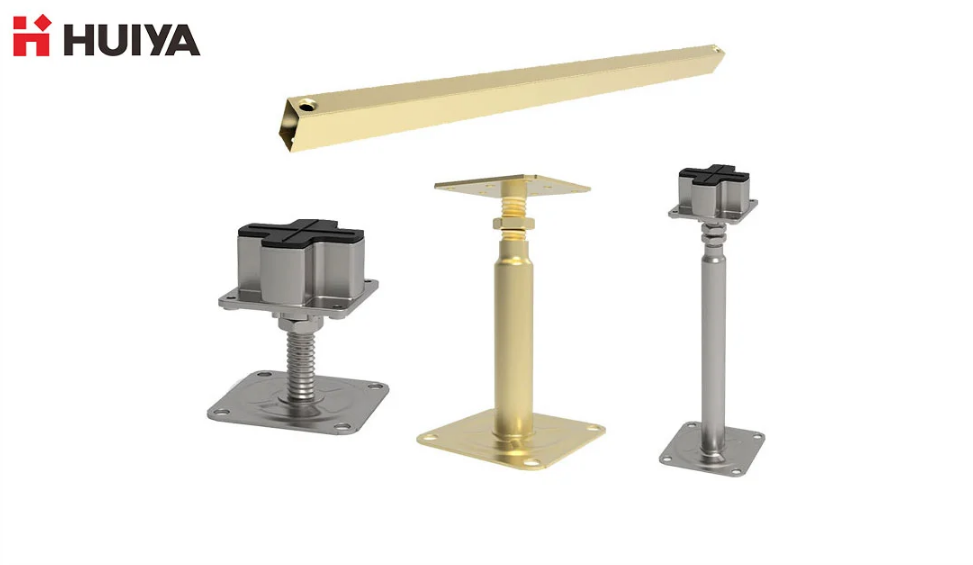 Introduction of Raised Floor
  Raised access flooring uses modular floor panels which are suspended over the actual floor by a series of supports. This results in an empty space between the raised floor panels, typically called a plenum, which can be used to route building services such as plumbing, wiring, and HVAC instead of above a suspended ceiling.
  The floor panels are modular in nature, and can consist of either floor material itself (such wood, tiles, etc) or specialized units such as air diffusers, electrical or telecommunications terminals, etc. This allows a high degree of layout flexibility since the floor can easily be configured to add power, HVAC, and computing interfaces whenever needed.
  Routing services through the plenum is advantageous for several reasons.
  It allows for much easier and faster access to a building's infrastructure so that repairs and maintenance can be done without for working at heights on scaffolding or ladders.
  It also provides a shorter routing for wiring, ductwork, and pipes, reducing the cost of these materials. And underfloor air distribution offers lower operating costs while improving air quality.
Where are the ideal areas to use Raised Access Flooring?
In comparison with a traditional floor, the main advantages of a floating floor are:
  As building and facility owners strive to ensure that their investments remain both profitable and sustainable for the long-term, more and more are discovering that installing a raised access floor system can open the door to a wide variety of cost, time, and energy savings.
  From being able to take advantage of improved air quality and thermal comfort with underfloor air distribution, to the layout and design flexibility of modular floor panels, to having a significantly easier way to access cabling and wiring – the adoption of raised access floors will continue its upward trend for the foreseeable future.