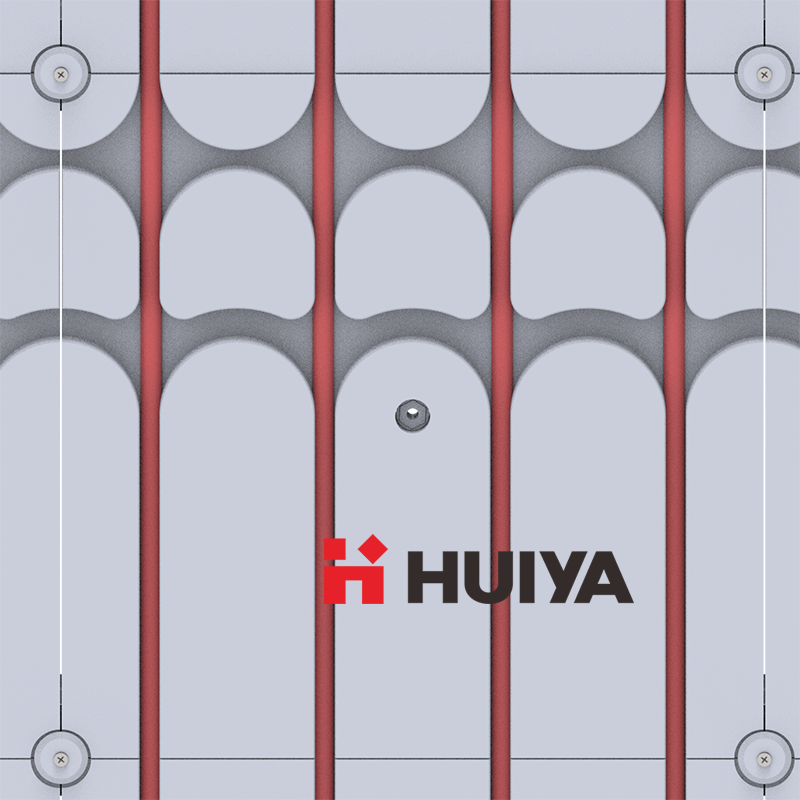 HUIYAINC Factory is A Business  to Business(B2B)  Type Raised FLoor Manufacturer In China. We Make Raised Floor Series includes:1:HUIYA GRC OMEGA Raised Floor(500x500x26mm)  2:HUIYA Steel Bare Raised Floor(600x600x33mm)With Corner lock Systems or Bolted Stringer Systems.     3:Calcium Sulphate Raised Floor(600x600x30mm) 4:Die Cast Aluminum Raised Floor Systems(600x600x55mm).  5:Anti-Static Raised Floor Systems (600x600x35mm). HUIYAINC Factory Provides various of Planings of Raised Floor Solutions About Raised FLoor and Understructure Customization.
Founded in 2005 in China, HUIYAINC is a company specialized in the field of The Raised Floor, False Floor, and Industrial flooring that represents the alliance of the best quality raised floor brands and a variety of systems.  we are able to offer you technically sophisticated and high-quality double-floor systems. In addition, custom-made products and solutions are not a hurdle, but a challenge for our experienced team. HUIYA Technical Floor products offer important advantages for an ecological, modern, and responsible construction.
PERFORMANCE TO STANDARD GUILD PER CISCA
Recommended Test Procedures for Access Floors(2007)
HUIYA Raised floor pedestal is made of Cold dipped Galvanised Steel Plate (Head Plate &  Bottom ) and Solid M16 Rod. The Pedestal will be provides with an adjusting and locking nut to maintain the assembly at a selected height,which requires a deliberate action to change the height setting and which prevents vibration displacement.
HUIYA Raised Floor Stringer Size: 21x32x570mm and it is cold dip galvanized Steel to anticorrosion. HUIYA Raised FLoor Stringer is connection with Raised FLoor Pedestal.(We aslo called Stringer Bolted Raised Floor Structure).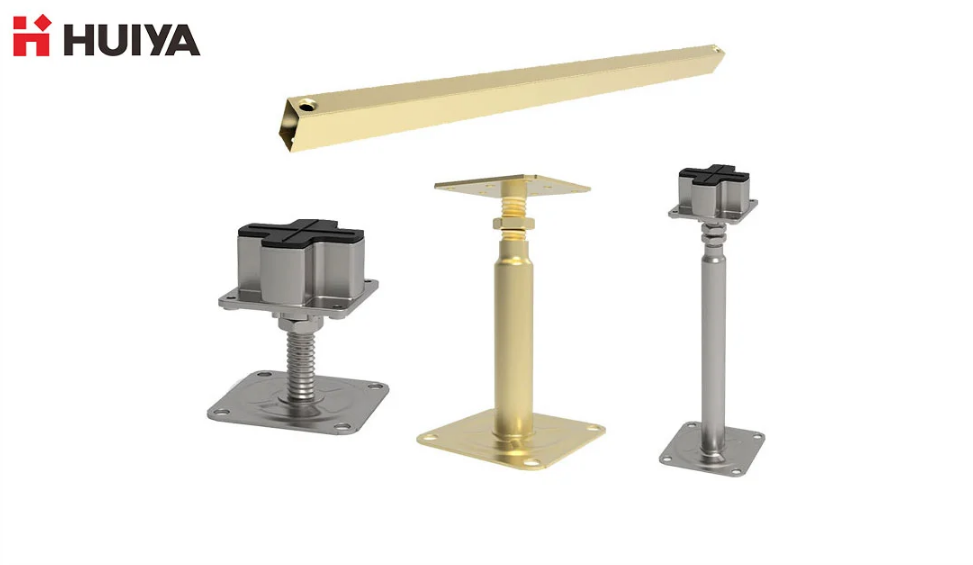 1.Raised floor is a kind of floor material,the full name is raised anti-static floor,it is a kind of floor with anti-static function.It uses special materials to achieve anti-static effects by forming different degrees of charge dissipation,so it is used in special places,such as computer rooms.
2.Raised floors have high requirements for installation.As a modular raised floor,it needs to be installed on a metal base support,and any piece can be moved to facilitate future maintenance and inspection.
3.The raised floor has many advantages.It can be wired flexibly,and the information can be exported directly to the desk,it is suitable for an open office environment and adapts to a variety of later changes.The raised floor has high concealment so it can hide various cables.
4.Raised floors also have certain shortcomings.For example,the initial installation cost of the project is high,the load-bearing capacity is not as good as the building floor,and walking on the raised floor will produce resonance effects,etc.,so you must consider the actual situation before purchasing.